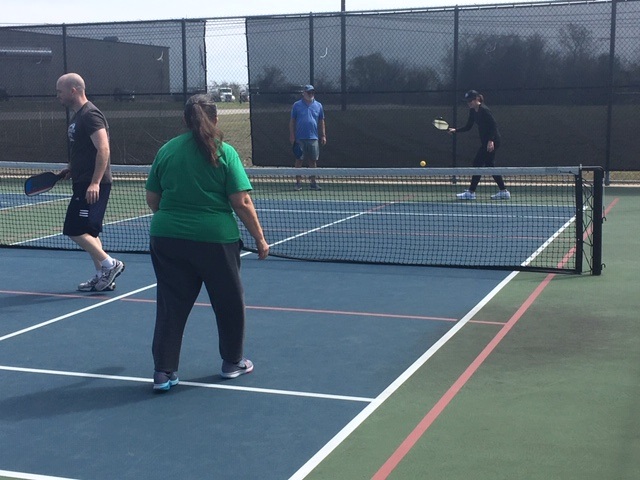 Hey everyone! I've decided to start doing some 2 hour group clinics for those of you wanting to improve your game at a lower cost compared to the private lessons I've been offering.
Note: This page is for Pickleball clinics for players 3.0 and below. I also have a page with Pickleball clinics for players 3.5 and above here.
(What's my Pickleball Rating? If you are unsure of your rating, this is a good guide made by the USAPA that can help you self rate your Pickleball game.)
I used to have weekly hour long group classes but the schedule was a bit all over the place making it hard to get a group of similarly skilled players together at the same time.
This new format should allow us to get a decent sized group of players together to work on drills and playing points to improve their game to the next level. These clinics will be limited to 8 players or less and be a fraction of the cost of many of the camps offered by the traveling pros.
The drills and tips that I will be providing come from my experience as a Pickleball player along with the many things I learned from Tyson McGuffin when I got to help out with his camp.
Where in Austin, Tx Will these Pickleball Clinics be Held?
The Pickleball clinics I am hosting will take place at the following address:
Austin Tennis and Pickleball Center
7800 Johnny Morris Rd
Austin, TX 78724
When Will the Pickleball Clinic be?
Here are the dates and times for the upcoming Pickleball camp for players 3.0 and below:
Saturday, October 26th from 12pm – 2pm.
I'm planning on doing these clinics once a month and offering them at different times each month in order to help more players.
(Want to see more Pickleball events I'm organizing? Find them all here)
How do I Signup for this Clinic and How Much Does it Cost?
The cost is $25 for the full two hour group clinic. (Max 8 players).
You can sign up by contacting me here or by telling me the next time you see me at the courts.
How do I Know About Future Pickleball Events Like this?
If you want email updates about Pickleball then you can sign up to receive them from me here. (Note: This is the same email list that I've used to contact players about past events I've ran. If you received those updates, then you should receive future updates as well.)
You can also sign up to receive updates via text message (Standard message and data rates apply).
To do that, text the word PICKLEBALL to 77222.
I hope you are getting to play some fun games of Pickleball wherever you may be!
(Want to see more Pickleball events I'm organizing? Find them all here)