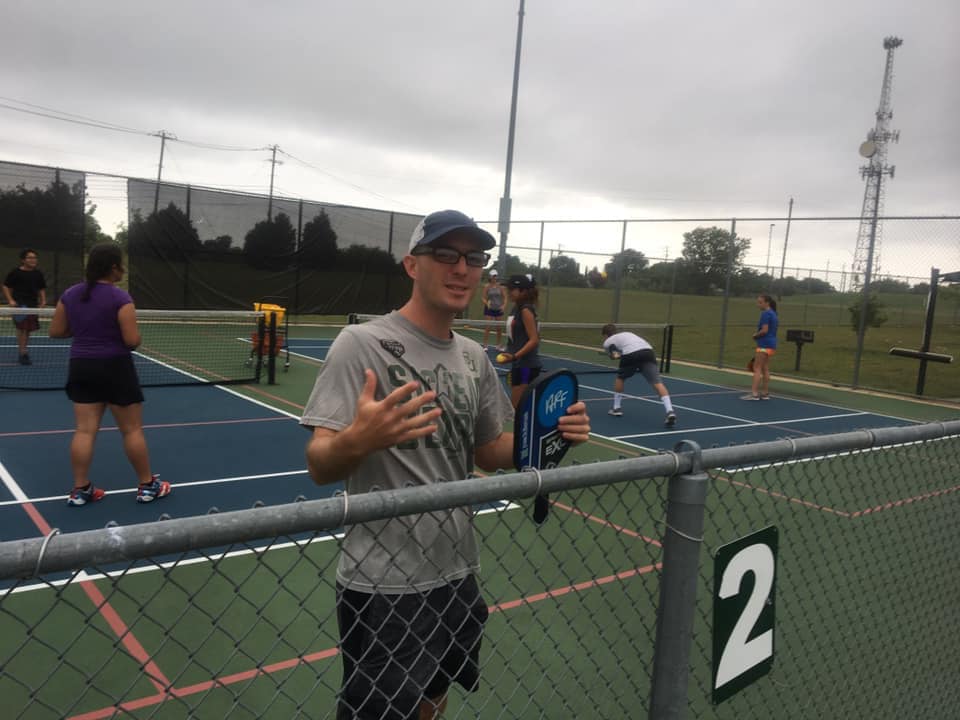 I have gravitated towards coaching since I was in high school playing tennis and basketball. My younger brother was on little league basketball teams and learning tennis at that time. And that's when I found my love for coaching. I enjoyed passing on all of the skills that I had learned in my journey to him and his friends.
Now I continue to enjoy coaching and passing on my knowledge, skills and experience to others in various sports. It is a great way for me to express all 3 of my primary traits. My creative mind alongside my caring nature and competitive spirit.
What Sports do You Coach?
I currently have been focusing on coaching Pickleball.
Though I still have a love for coaching Tennis and Basketball and have done that a bit over the years for Special Olympics. In fact, the basketball team I coached in the 2018 Special Olympics was the motivating factor in getting me to pursue coaching full time.
Where do You Coach?
I am based out of Austin, Tx. I mostly teach at the Austin Tennis and Pickleball Center and the Quarries in Hyde Park.
I also start travel to other places when necessary. Feel free to contact me here if you want me to travel to you.
How Much are your Pickleball Lessons?
My current rate is $45/hr for private lessons.
The private group lessons I teach for 2+ people cost $25/player and last 1-2 hours depending on the number of players.
I also teach a beginner pickleball class that lasts 2 sessions for an hour and a half each. Cost is $50 per player and typically meet on a Monday and Thursday of a given week. You can find those classes and sign up through the ATPC calendar here.
Note for lessons at the Quarries: If you are taking a class with me at the Quarries, non-members will need to pay a $5 daily use fee in addition to the lesson fee. You can pay this daily use fee at the front desk when you sign in and pay me the lesson fee directly.
What About a Large Group Event?
Pickleball is a great sport for groups of people to learn. It's MUCH easier to learn how to hit the ball than tennis and other racket sports. This is why I suggest Pickleball to large groups looking for a team building exercise. It's much more accessible to a wider audience and can typically be learned to play in just an hour or two. Contact me for more info on large group events such as a workday playday for your coworkers.
Want to Know About Future Pickleball Events and Clinics that I Run?
For other events that I run such as clinics and camps, find them here. Want updates on future events? You can sign up for my email list for email updates. Or you can text the word PICKLEBALL to 55222 to receive text updates on events coming up. en you should receive future updates as well.)
Have Any Questions about Pickleball Coaching?
Let me know if you are interested in working together and we can figure out what is best for you and where to meetup. My contact information can be found here.
Feel free to reach out to me for any other questions you may have about Pickleball and I will do my best to help you out.