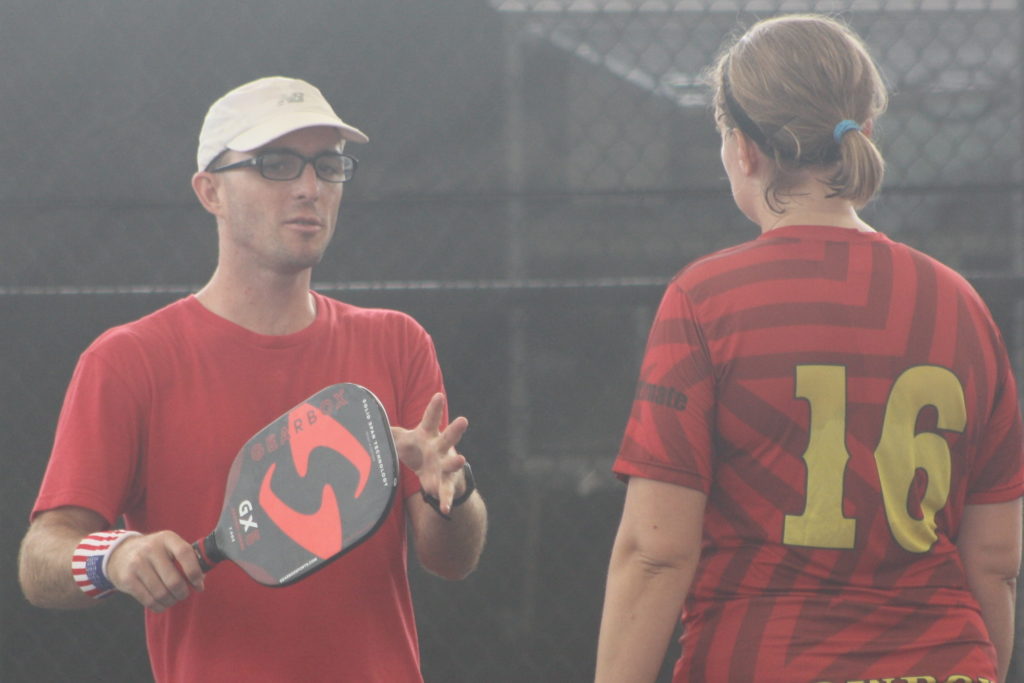 I love coaching Pickleball because it is a great way for me to express all 3 of my primary traits. My creative mind alongside my caring nature and competitive spirit.
Here's what I currently offer for coaching:
Pickleball Coaching in Austin Texas
I am based out of North Austin, Tx and I primarily teach at the Austin Tennis and Pickleball Center (ATPC) on Johnny Morris Road.
Private Pickleball Lessons by Coach Calvin Keeney
Cost: $80/hr for 1-2 people. Contact me for pricing for more than 2 people.
Location: Austin Tennis and Pickleball Center on Johnny Morris Road
Standard Availability: Tuesdays and Fridays from 7am – 1pm.
I also will do some private lessons before or after my Pickleball classes throughout the week and weekend. Feel free to contact me here for more available times.
Pickleball Classes by Calvin Keeney
Cost: Varies (see ATPC's calendar for my upcoming Pickleball classes)
Location: Austin Tennis and Pickleball Center on Johnny Morris Road
Class Options:
You can find my upcoming classes here on the ATPC calendar.
Want to Know About Future Pickleball Events and Clinics that I Run?
For other events that I run such as clinics and camps, find them here. Want updates on future events? You can sign up here for my pickleball email list for email updates. Or you can text the word PICKLEBALL to 77222 to receive text updates on your cell phone (standard messaging and data rates apply).
Have Any Questions about Pickleball Coaching?
Let me know if you are interested in working together and we can figure out what is best for you and your group. My contact information can be found here.
Feel free to reach out to me for any other questions you may have about Pickleball coaching and I will do my best to help you out.