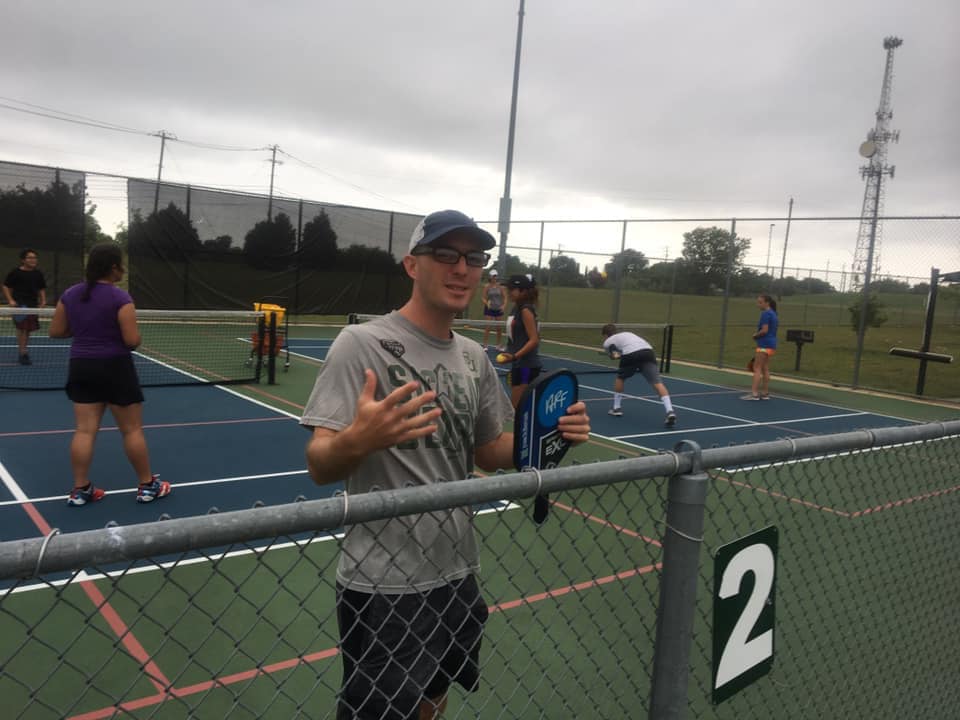 I have gravitated towards coaching since I was in high school playing tennis and basketball. My younger brother was on little league basketball teams and learning tennis at that time. That's when I found my love for coaching. I enjoyed passing on all of the skills that I had learned in my journey to him and his friends.
Now I continue to have fun coaching and passing on my knowledge, skills and experience to others through Pickleball. It is a great way for me to express all 3 of my primary traits. My creative mind alongside my caring nature and competitive spirit.
Pickleball Coaching by Calvin Keeney
I started out as a tennis coach but now focus on pickleball. Here are some pickleball tips I learned from one of the top players in the game. And here is my YouTube channel that has some Pickleball videos as well.
I have also taught Special Olympics for a few years of my life. In fact, the basketball team I coached in the 2018 Special Olympics was the motivating factor in getting me to pursue coaching as my primary source of income.
Where do You Coach Pickleball?
I am based out of North Austin, Tx. I primarily teach at the Austin Tennis and Pickleball Center.
Do You Coach Oustide of Austin, Tx?
Yes! I also travel to other places outside of Austin when necessary. Feel free to contact me here if you want me to travel to your group and we can discuss options.
How Much are Your Pickleball Lessons?
My current rate is $60/hr for private lessons. And $30 / person for group lessons which last 1-2 hours depending on number of players.
What About a Large Group Event?
I'm currently doing individual small groups of 1-3 people during this Covid-19 season. I will update this when I start doing large groups again.
Want to Know About Future Pickleball Events and Clinics that I Run?
For other events that I run such as clinics and camps, find them here. Want updates on future events? You can sign up here for my pickleball email list for email updates. Or you can text the word PICKLEBALL to 77222 to receive text updates on your cell phone (standard messaging and data rates apply).
Have Any Questions about Pickleball Coaching?
Let me know if you are interested in working together and we can figure out what is best for you and where to meetup. My contact information can be found here.
Feel free to reach out to me for any other questions you may have about Pickleball and I will do my best to help you out.