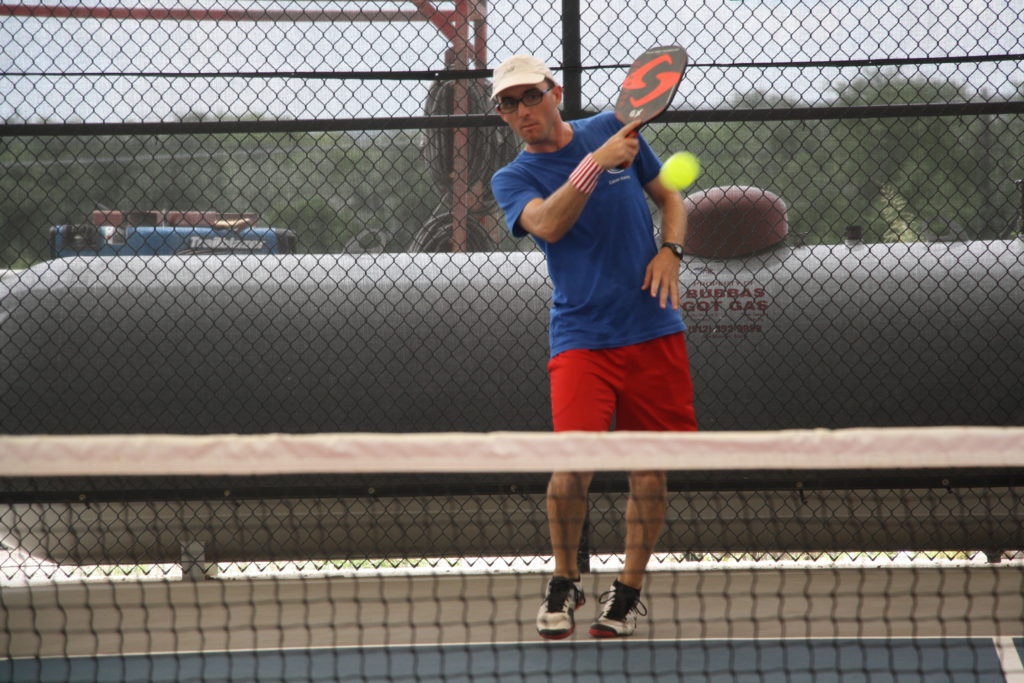 This Pickleball hitting class assumes that you know the basic rules and scoring of Pickleball. If you don't, then sign up for my "How to Play Pickleball Class" instead.
If your goal when playing Pickleball is "to get the ball over the net". Then this is the class for you. I will give you advice for footwork, grip and technique to help you hit the ball more consistently. (This is NOT a class for 3.0 and above players. This is for 2.5 and below level of players whose goal is to simply hit the ball.)
IMPORTANT: Class Pre Requisites
You know how to keep score and the basic rules of Pickleball.
Who Should Take this Pickleball Hitting Class?
Players whose goal is to hit the ball over the net should take this class. If you have trouble getting serves and returns into play consistently, then this is the right place for you.
This class is common for players who are new to Pickleball with little to no other racket sport experience.
Demo Paddles Available to Test During Class
You will also have access to demo some of the top paddles in the game. Feel free to try out some of the following paddles listed here in my blog post. I will bring them to class and you can test out a few for fun while we learn.
When is the Pickleball Hitting Class Going to Be Held?
Click on the date of your choice below to go to the appropriate signup page through the Austin Tennis and Pickleball Center registration website.
Date(s):
I hold several "How to Hit" Pickleball classes each month. You can find them through the Austin Tennis and Pickleball Center calendar. Click on that link to go to the calendar and find an upcoming How to Hit Pickleball class (they will likely appear as "Hitting the Pickleball" classes when looking at the calendar.)
Location:
The Austin Tennis and Pickleball Center
7800 Johnny Morris Rd
Austin, TX 78724
How do I Know About Future Pickleball Classes Like this?
If you want email updates about Pickleball then you can sign up to receive them from me here. (Note: This is the same email list that I've used to contact players about past events I've ran. If you received those updates, then you should receive future updates as well.)
You can also sign up to receive updates via text message
To do that, text the word PICKLEBALL to 77222.
(Standard message and data rates apply).
I hope you are getting to play some fun games of Pickleball wherever you may be!